Sanitization Services in Southern Oregon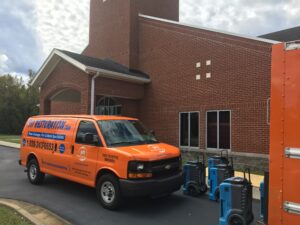 The coronavirus pandemic has put the entire world at a standstill for over a year and sanitization services are needed. It has caused millions of deaths worldwide, overwhelmed our hospitals, and forced businesses to either go on hiatus or close down completely. As a result, people have been staying home, wearing face masks, re-learning proper hand-washing, and disinfecting everything.
Even now, as things start to go back to normal, we should still take every precaution possible to keep ourselves and everyone else safe. COVID cases are still rampant in many parts of the country and around the world, and new variations continue to spread amongst those who aren't vaccinated. Yet your home should always be where you feel safest, and if you're a business owner, then protecting your customers and employees should be your number one priority.
First thing's first, it's important to be aware of how coronavirus spreads and what to look out for. This airborne disease is transmitted through person-to-person contact, which includes talking or breathing close to each other, and has an incubation period anywhere between two to 14 days. Once you are infected and begin to show symptoms, they can include:
Cough

Shortness of breath

Headache

Sore throat

Fatigue

Fever and chills

Muscle or body aches

Loss of taste or smell
Get tested right away if you start to experience any combination of these symptoms. If your test comes back positive, then you'll need to quarantine for at least two weeks. And if your symptoms don't go away, or get worse, check yourself into the nearest hospital immediately.
To prevent the spread of COVID-19, and its new variants, everyone should continue to wear masks in public spaces and stay at least six feet apart. Stay away from crowds as much as possible, if you can, and keep the number of people allowed in your home or business to a minimum. And, of course, make sure that you fully clean and sanitize everything on your property every day.
In an effort to combat this virus as much as possible, Damage control 911 is offering COVID-19 cleaning services for homes and businesses alike. Our sanitization experts equip themselves with PPE from head to toe and are trained in the latest EPA and CDC protocols, ensuring that your property is cleaned swiftly and thoroughly. And, as with all of our other services, we'll treat you with only the utmost compassion, sensitivity, and professionalism
Aside from the coronavirus pandemic, we can also provide disinfecting and biohazard cleaning services for other medical emergencies or life events. For example, our team is on hand to fully sanitize your property after a lengthy illness or sudden accident. And if you're expecting a new baby or taking care of an elderly relative, we won't stop working until we know that your home is completely safe for them.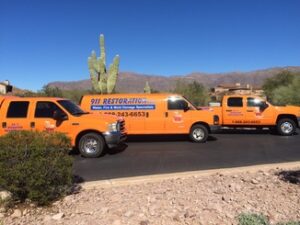 If you have recently tested positive for COVID-19, or are experiencing coronavirus symptoms, please quarantine for at least two weeks before giving us a call. Even if you've already contacted us, health and safety should always come first. There's no need to worry, our dedicated experts will be right here when you recover to help disinfect your home or business.
It's this kind of dedication and expertise that make us the go-to sanitizing company in Medford, Klamath Falls, Grants Pass, and the rest of Southern Oregon. 
911 Restoration has seen a lot happen in our country during our 30 years in business, and we'll see a lot more thanks to the pandemic. But just like every other disaster, we can get through this as long as we continue to help each other. Our staff prides themselves on being there for you when you need it most, and this time is no different.
We at 911 Oregon will provide you with a much-needed Fresh Start during these uncertain times. Call 911 Restoration today to learn more about our sanitization services for commercial and residential properties.