Fast Sewer Backup Medford Has Near You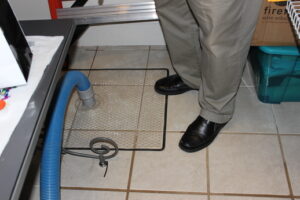 Fast Sewer Backup Medford Has Near You
Hold on tight Southern Oregon property owners – the need for fast sewer backup Medford has near you is finally here at the speed of your request.
We know the moment a sewage backup disaster happens on your Medford property that time doesn't wait.
That's why 911 Restoration of Southern Oregon is a comprehensive disaster restoration provider where we take action fast.
A guaranteed 45-minute response time or less after any call you make

Reliable same-day service with 24/7 availability regardless of disaster

We work with all insurance companies to leave you stress-free

Our caring team of experts in sewage backup near Medford puts you first

We're licensed, insured, and bonded to your satisfaction in case anything falls through
We excel at putting disasters to a stop with more than just black water clean-up near you alone. We've helped hundreds of other happy customers in water damage restoration near Medford, fire restoration in Medford, and mold removal Medford Oregon.
But fast service shouldn't have to compensate with quality work.
If there's any point in time during your sewage backup restoration experience where you believe we didn't meet your expectations, let us know. Our sewage backup technicians will ensure you get the peace of mind you deserve.
Whether you're looking for water damage remediation Medford or biohazard cleaning services near you – we can do it.
Call 911 Restoration of Southern Oregon today for the Fresh Start you deserve.
Clearing Out Black Water Clean Up Near You To Give You Peace of Mind
Dealing with black water clean up near you is one of every Klamath Falls property owner's biggest nightmares.
Imagine walking into your Grants Pass property to unpleasant sights and smells…
We don't advise property owners to try to be the hero and face sewage backup by themselves. It's a heavy task made for our IICRC-certified professionals to remediate.
Once our black water clean up technicians near you arrive at the scene of disaster, they'll perform an in-depth inspection. They'll be looking for key signs of sewage backup.
Foul odors that linger in the bathrooms

Stubborn drains that won't unclog

Signs of tree roots invading sewer lines

Toilets that don't flush or have black water oozing out

Black water coming out of shower heads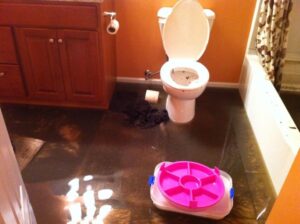 They'll go over their findings with a complete checklist along with the best possible solution to get your property back in running as soon as possible.
To do so, our certified experts in sewer backup Medford have near you use the latest technology and equipment to ensure nothing short of perfect.
By the end of the black water clean up process, you'll have a fresh new property clean and restored as ever.
Say goodbye to the overwhelming distress of black water clean up and leave your property problems to the experts.
Get the best biohazard cleaning services near Medford with 911 Restoration of Southern Oregon.
The Only Fresh Start Sewer Backup Medford Has Near You
Our Fresh Start Attitude is what ensures the success of our customers. It's what makes us unique and it's why our customers love what we provide.
We know experiencing a sewage backup disaster near your property can be as devastating. That's why we promise to deliver the best sewer backup Medford has near you.
Free visual inspection for property owners only

Emergency water extraction

Complete home restoration

Free insurance consultation

Complete water extraction, drying, & dehumidifying
You worked hard to earn the property of your dreams. Why not take care of it with quality service from a team of disaster experts who live by quality work?
You'll be assured with our passion, empathy, and dedicated service that you'll resume your life back to normal as soon as possible.
Unsure where to start?
Call our friendly customer service team and they'll put you on track with a free property inspection.
Our team can't wait to meet you and tackle your sewage backup needs!