Reliable Mold Removal Medford Near You
Reliable mold removal Medford offers near you is only within your grasp.
The levels of high moisture Southern Oregon has doesn't help the uphill battle of mold growth that Medford property owners have to face.
After all, dealing with severe rainfall, flooded basements, and rotting property structures are just some of the few problems of water damage Medford.
That's why 911 Restoration of Southern Oregon is a complete disaster restoration company you can rely on regardless of the emergency.
Free visual mold inspection for property owners only

IICRC certified in mold remediation

Professional mold inspection & sampling

Structural drying & dehumidifying
Leave your Medford mold infestation problems to the professionals where we also serve the Klamath Falls and Grants Pass areas.
Commercial restoration servicesYou'd be doing yourself a disservice by leaving the growing problem all to yourself to attempt to clear.
These tricky fungi hide in dark, wet, and tight spaces with you not knowing. Commercial cleaning chemicals won't do the job either as you'd only make a bigger mess.
If you're searching for "Medford mold restoration near me," you're at the right place.
Call 911 Restoration today for worry-free mold remediation Klamath Falls has near you.
We Also Excel in Mold Remediation in Schools and Commercial Buildings
Being a Medford, Klamath Falls, or Grants Pass property owner comes with a lot of liability and responsibility.
That's why we also focus on mold remediation in schools and commercial buildings near Medford.
Jeopardizing the health of children and people with weak immune systems puts you in the position of facing legal battles.
If not remediated quickly, a growing mold infestation can lead to bigger cans of worms to the health of the commercial building's inhabitants.
Asthma and lung-related problems

Dizziness and fainting

Fevers and body aches

Brain fog

Skin irritation
Why risk your life and the lives of your commercial building's people?
Our IICRC-certified mold experts know the exact places along with the best protocols to defeat mold infestation. They'll be looking for signs like musty odor, discoloration of water stains on walls, leaking pipes, or areas of standing water.
They use state-of-the-art technology to get the job done right the first time. From advanced drying and dehumidifying machines, heavy duty chemicals (safe and eco-friendly), protective gear, to top-notch air movers.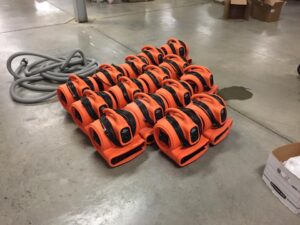 The last thing we'd want for you is to face another urgent need for your mold remediation in schools and commercial buildings.
It's time for you to stop living in fear and uncertainty by not knowing if your commercial building is 100% free of mold.
Get in touch with our dedicated customer service team who can get you set up with a free mold inspection.
A Fresh Start With Mold Removal Medford Has Near You
We believe in new beginnings and second chances at 911 Restoration of Southern Oregon.
After all, you never asked for a mold infestation to strike your Grants Pass or Klamath Falls property.
So it's important to be easy on yourself during these difficult times.
Our friendly team of experts that deliver the best mold removal Medford has their sleeves up to deliver what you need.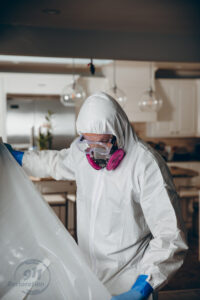 Our Fresh Start Attitude is also why local residents love choosing us as their mold remediation Klamath Falls has near you. There's no other disaster restoration company in the area that can say they offer the same philosophy to ensure your success.
Trust you can see from day one from an IICRC-certified team

Reliable service with 24/7 availability and same-day service anytime you need help

A 45-minute response time after any call you make

Our caring team puts you and your property first to take your mold problems

We're licensed, insured, and bonded to guarantee your satisfaction
Property owners in Medford, Klamath Falls, and the Grants Pass areas can finally have a breath of fresh air. Knowing you have a team that stands behind your back the whole way through is what's going to get you to where you need to be.
Stop searching for "Medford mold restoration near me" and take action now.
Discover a new beginning with a Fresh Start today with the best mold removal Medford has near you.