Do-It-Yourself Home Restoration – Things You Should & Shouldn't Do Yourself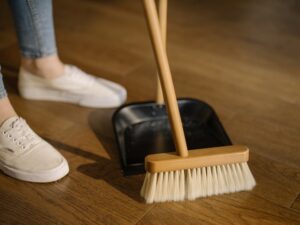 It's not easy to watch your home burn down in flames. Once the damage is done, every homeowner wants to just quickly go back inside and evaluate the damage caused by a fire. As you evaluate the damage to your belongings and property, you may at some point be tempted to fix things and clean up as quickly as possible.
But we at 911 Restoration of Southern Oregon don't recommend homeowners to DIY and restore their property, especially after fire and smoke damage. It is crucial to understand that home restoration after fire damage is a lengthy process and needs to be performed by certified technicians who are trained and well-equipped to enter such homes. There are many dangers that homeowners are not aware of once a property is damaged by fire.
However, once the fire is out and the fire department gives you a green signal that it is safe to go inside, then there are some DIY home restoration tasks that you can do around the house. Take a look:
Things You Should Do After Fire Damage
Call Home Restoration Experts
First things first, contact us. Call 911 Restoration of Southern Oregon to assist you with home restoration after a fire. Once you contact our team, we will be at your service within 45 minutes or less. Our experts are trained, and IICRC certified. We know how to approach such situations and restore homes in the fastest time to your complete satisfaction.
Emergency Board Up
If you're interested in do-it-yourself home restoration, you can try emergency board up while our experts are on the way. This is needed to protect your home as a fire can leave your property exposed.
Sometimes, when putting out a fire, firefighters may break down a window or door, or sometimes, fire may burn through the windows or roof. No matter what the reason may be, once the damage is done, board up all the openings to protect your property from additional damage and keep vandals away from entering your property and stealing valuable items.
Take Photographs of Your Home
We don't recommend homeowners to clean up or remove anything inside the home unless they are expensive and important like your documents and clothes. However, one crucial role that you can play in DIY home restoration is taking pictures of the house. Use your phone to take photographs of the damages caused by a fire inside your home. This will help provide evidence to the insurance company and justify the claim amount you are entitled to.
Turn Off The Utilities
Make sure to turn off all utilities inside your home. This includes water, electricity, and gas. By doing so, you will make it easier for home restoration experts to verify, and report about the fire damage sustained by the systems in question.
DIY Home Restoration—Things You Shouldn't Do Yourself
Here are some of the things you should never do after fire damage:
 Turn on Electrical Appliances
When you go inside your home after fire damage, you may want to switch on the fan and get rid of the smoke odor. This is not recommended at all. Do not switch on any electrical appliance as it can be risky because you don't know the extent and intensity of damage that the appliance has suffered from. Put simply, the fire could've damaged the appliances and electrical circuits. Hence, they may be hazardous now.
Cleanup Soot
Home damage restoration calls for an extensive and deep cleaning job. Hence, avoid doing it on your own. Never clean up soot by yourself. Soot can enter your body via your skin, eyes, and inhalation. It contains toxic particles which can cause breathing problems such as bronchitis, asthma, heart disease, and cancer. Therefore, soot-affected areas need to be properly sanitized and cleaned. Let our experts handle this job as we are trained and skilled in cleaning up soot with maximum safety.
Don't Wash Fabrics or Carpets
As you see your carpets and upholstery damaged by fire and smoke, you may be tempted to clean them with soap and detergent. However, this is not recommended. This is because let the insurance agent first visit your home and evaluate the damages. If you clean and clear up everything before they come for inspection, they will limit liability and may not accept your claim or lower the final amount. Therefore, you may have to settle for less.
Besides this, it is not recommended to touch or clean carpets or any upholstery for that matter because they are likely to contain heavy smoke residues and debris. These are toxic and can be health-damaging.
Contact us Today
Let our professionals perform a thorough cleanup job around your home and ensure everything is spotlessly clean and safe for use like before. At 911 Restoration of Southern Oregon, we can assist you from start to finish. Our team will conduct a proper home inspection and provide you with the best action plan to repair and restore your home. We will assist you with cleanup, insurance filing, repairs and everything in between. Give us a chance to help you. Contact our home restoration experts today.