Importance of Training Staff for Fire Safety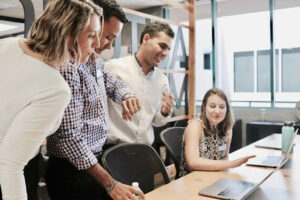 Fire hazards in the workplace can be extremely dangerous. Not only can fire-related emergencies destroy your office property, but they can also prove to be fatal in the worst-case scenario. Knowing the heavy use of electronics in the workplace, you should think of training staff for fire safety. 
The workplace should be considered as a highly vulnerable place for a fire considering the number of workers that are actually present inside the premises. Most workspaces are often full to the brim and don't have proper fire safety measures in place to safeguard employees when a fire risk does pop up.  
In this article, we take a look at the importance of training staff for fire safety. The points mentioned in this article will help you realize the need for fire safety in the workplace and inspire you to train staff members accordingly. 
Ensures Employee Safety 
This is without a doubt one of the most important reasons why you should be training your staff for fire safety in the workplace. Since human life is the most precious asset inside your firm, this should be your biggest priority for conducting fire safety sessions in the workplace. Employees are the motors that keep your engines running, which is why you should make sure that their needs and requirements aren't neglected at all costs. 
Employees do not like working in an organization or a working space that isn't entirely safe for them. Running fire safety training can help improve the efficiency of employees in the case of a fire emergency and ensure that your employees actively recognize your efforts to safeguard their interests and safety. 
Employees who are distracted and unsettled will not like taking part in the fire safety drill, but you have to build the importance of the practice and position it to attract your employees' attention. Fire safety training can also give employees the peace of mind they require while working with you in the workspace. 
Fire safety isn't just about fighting fire and evacuating from the building; it is also about ensuring that you limit the hazards that can cause a fire in the first place. A proper fire safety drill will ensure that all employees understand the true importance of fire safety measures in the workspace and the measures they can follow to ensure that fire hazards are limited. Additionally, fire safety training can help make employees feel confident, which is something that can trickle into their work as well. 
Team Building 
Believe it or not, but fire safety training has the potential to act as a team-building exercise in your workspace as well. Team building activities are usually set to develop trust within employees and help set a layer of communication among all stakeholders in the organization. 
Fire safety training meets all the requirements of typical team-building activity and goes beyond the normal to help increase collaboration between stakeholders as well. Effective team building can be good for your organization and help improve the company culture as a whole. 
Fire safety training can be an effective technique for your organization to get your entire team on board and impart skills that can come in handy in the case of a fire. Collaborative work can go a long way in the overall success and help achieve professional and personal growth for employees. 
Life-Long Skill 
Fire safety training is a lifelong skill that employees can treasure with them for the time to come. Training staff for fire safety in your organization can also help them if they experience a fire emergency in their home. 
A typical fire safety drill will help employees learn how to use fire safety equipment, which we believe is something everyone must know. The ability to remain composed and collected during a fire emergency is another skill employees learn as part of a fire safety training program. Employees can use all of these abilities in the future to handle complicated situations and get the better of complex fire emergencies. 
It is Your Legal Duty 
As per the Regulatory Reforms laid down in 2005, it is binding upon organizations to carry out a fire risk assessment and make sure that their premises remain safe. The safety measures in place for fire safety should make sure that the risk of fire hazards is eliminated and organizations can contain the risk of fire emergencies in the workplace. 
Fire safety training is part of the fire assessment process. By training all employees, organizations show willingness and dedication towards meeting regulatory requirements and setting an industry standard that everyone can follow in the future. You should implement all of the fire safety training measures within routine work hours. 
Fire cleanups can be an extensive process if you don't have the right team available or aren't training staff for fire safety. 911 Restoration of Southern Oregon is just a call away for you! You can get in touch with us to perform a thorough inspection of your damage and clear it up for future use.