Things to Know Before Remediation – Water Damage Cleanup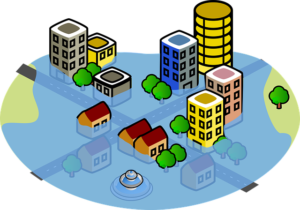 Water damage or flooding in your home could be a minor inconvenience or a devastating experience – neither of these outcomes is fun for homeowners.
Regardless of the water damage, all experts agree that you should start water remediation right away because time is of the essence. While most water damage repairs need the help of remediation specialists in Southern Oregon, you could use a few DIY procedures to mitigate the damage.
But there are a few things you should know before starting the remediation process.
The Water Will Make Its Way Anywhere and Everywhere
The water will make its way to all spaces in your home and saturate itself with the air. This means all items in your home, from the drywall and plaster to the insulation and floor coverings, will be coated with moisture. Porous objects like rugs, carpets, clothes, and furniture will probably be drenched in water.
If not taken care of early, the water can slowly (or quickly) damage your home's foundation, and you could rack up an enormous restoration bill at the end of it all. Better act fast!
Consider These Things before Starting Water Damage Restoration
To figure out if cleanup is a quick DIY process or if you'll need to hire a water remediation company in South Oregon, here are a few factors you can evaluate:
Estimation of the Possible Water Volume
If the water damage is small (or even moderate), you could handle remediation on your own as long as you've got access to the proper tools and know what you're doing. But if the water damage was a result of an extreme flooding event or if you're unable to determine the exact source of the water damage, it may be best to call an expert.
In any case, if you've recently experienced a weather event such as heavy floods, and your house has suffered from extreme flooding, it is important to leave the repairs to experts.
Analyzing the Source of Water Damage
Before starting the water damage restoration process, you'll have to discover where it is coming from. Here are the three types of water damage you should know about.
Clean water: Usually a result of rain or pipe leaks, this type of water isn't harmful and is usually safe to handle on your own provided that you act fast.
Gray water: This water leaks from the toilet, washing machine, or dishwasher and looks highly contaminated. As long as you're equipped with the proper tools, it may be possible to handle this yourself.
Blackwater: This type of water damage is harmful because it is mixed with sewage or flooding from nearby water sources such as rivers. It is full of unsafe health hazards that only a professional water damage restoration company in Southern Oregon can handle.
The Time the Water Has Spent in the Home
You should also have an estimation of how long the water has been in your home. Time frames under 24 hours are usually manageable by most homeowners. Anything more than 24 to 48 hours, and the water remediation process is best left to the experts because of the development of unsafe health hazards (such as viruses, bacteria, and of course, mold).
Carry Out a Mold Inspection
Mold can spread very quickly in an area, so it's best to avoid it in the first place. Smaller cases of mold are usually easier to dispose of. It isn't uncommon for mold to appear on subfloors, inside walls, and floors. In the case of more serious mold infestations, it's best to call a water damage specialist in Southern Oregon.
Disconnect Power Outlets
In case of larger water damage, it is important to unplug all appliances right away. Remember, most types of water damage are not visible to the untrained eye. Even professionals often need the help of special water sensors to find moisture that previously went undetected.
Start Removing Damaged Materials
Porous materials like carpets and insulation that have been soaked with water should be disposed of to prevent the growth (and spread) of mold. Pay attention to wood, drywall, and unsealed cement to either repair or replace them.
Remove Standing Water
Before you can start the water remediation process, you'll have to remove standing water along with all the moisture from the affected area. This can be done with several box fans or a dehumidifier to circulate a fresh stream of air. You can speed up the process by opening up windows if the weather permits.
Sterilize and Disinfect
If you waited too long to clean the water (over 48 hours) or if your house was flooded by contaminated water, you may also have to sterilize and disinfect the affected areas. Start by removing the damaged materials – some of them, such as carpets and insulation, may not be salvageable. Next, you can sterilize and disinfect the region with household disinfectant or bleach.
Call a Water Damage Restoration Company in Southern Oregon
Whether the water damage is minor or major, it's always a good idea to call a water damage restoration company to help you with repairs. Call your local 911 Restoration team for fast and efficient water damage restoration services in Southern Oregon. Our technicians are trained, experienced, and fully equipped to handle any water damage situation.